autumn winter '017
Vinyl effect
Bon-ton style and '50s inspiration characterise the mood of autumn winter 2017.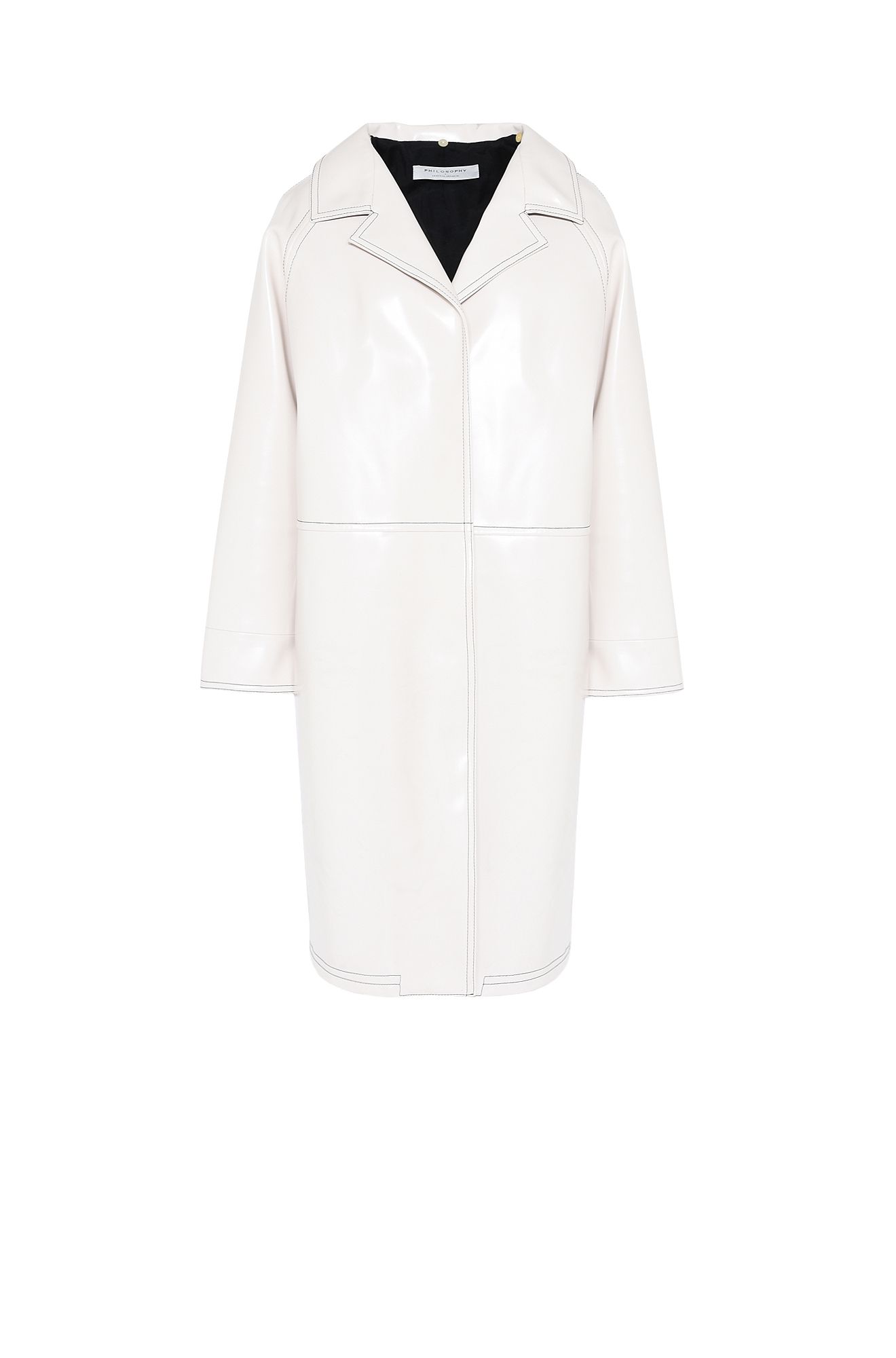 Single-breasted faux leather coat. Vinyl effect in ivory with classic egg-shaped fit and raglan sleeves. The adjustable belt serves to highlight the waist, allowing this coat to be worn like a trench, playing down the look for a stylish touch to any daywear.
Sold Out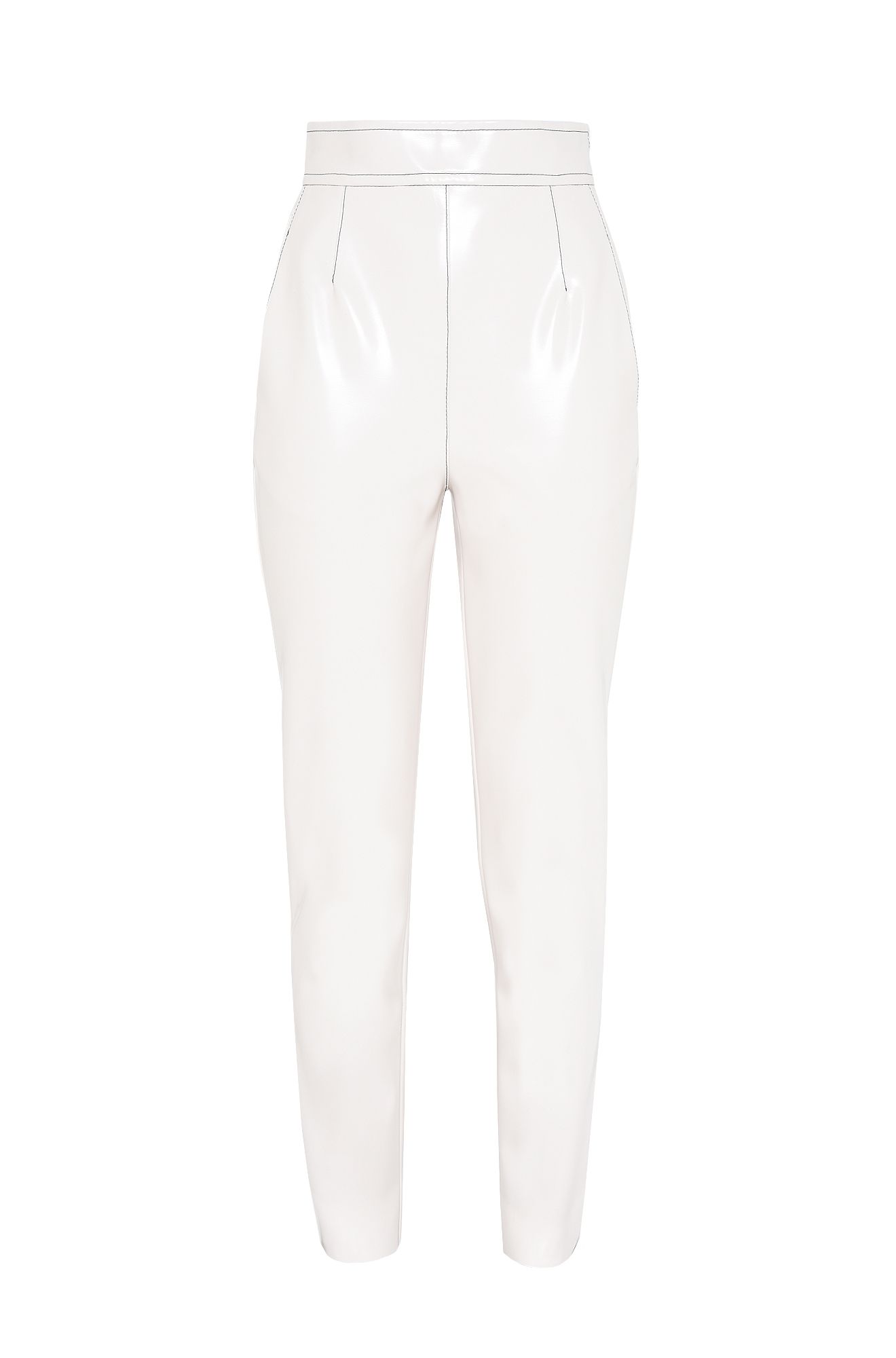 High-waist trousers in faux leather with a sleek fit, emphasised by the tone-on-tone waist belt. The vinyl effect and contrasting colour stitching leaves these trousers with an urban chic touch for an elegant style at any time of day.
Sold Out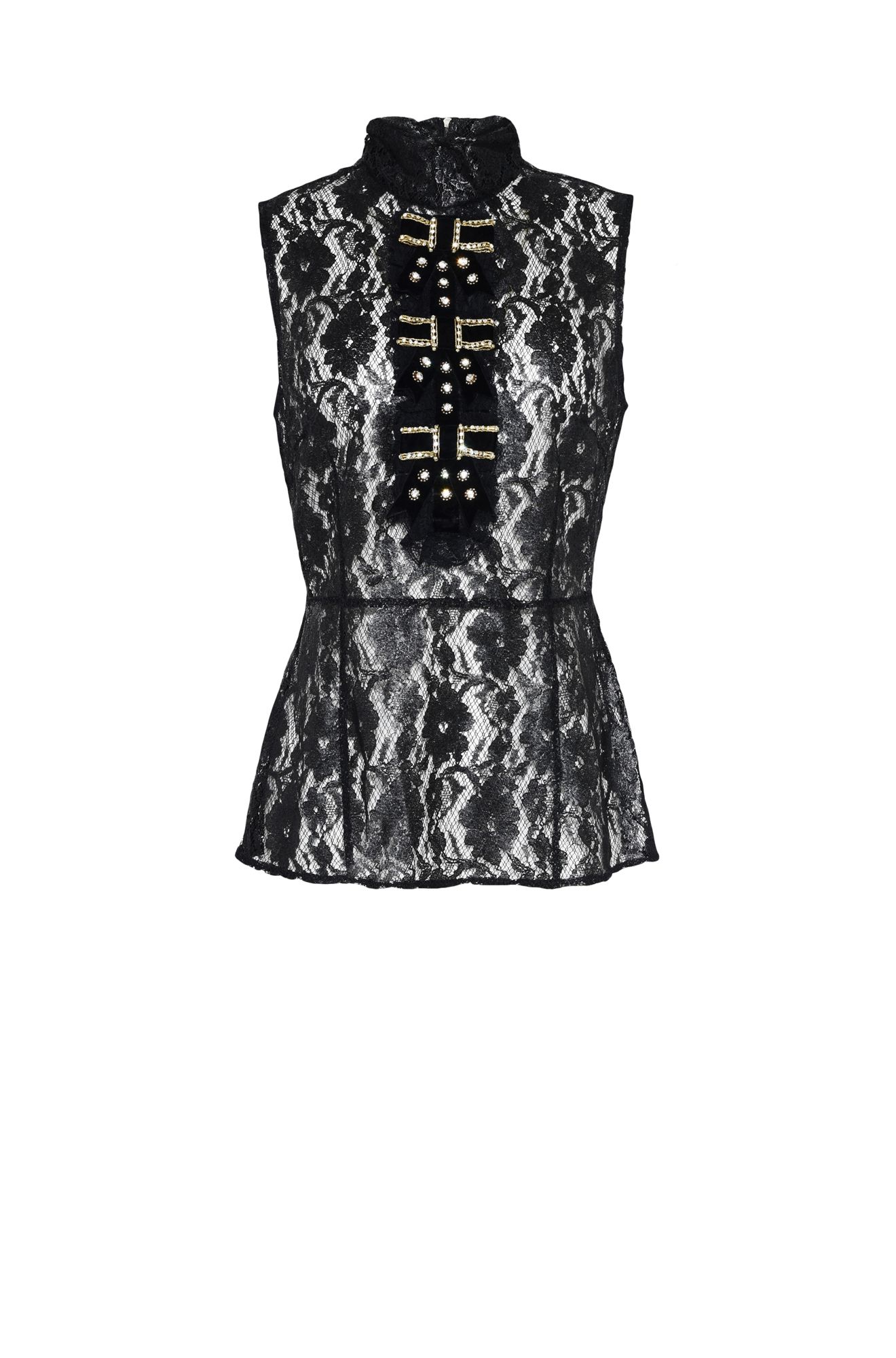 Top with ribbons and diamanté design
Sleeveless, close-fitting top in black rubberised lace, enhanced by a vertical row of tone-on-tone velvet bows with bright, sparkly diamanté finish. For a bold, feminine look.
Sold Out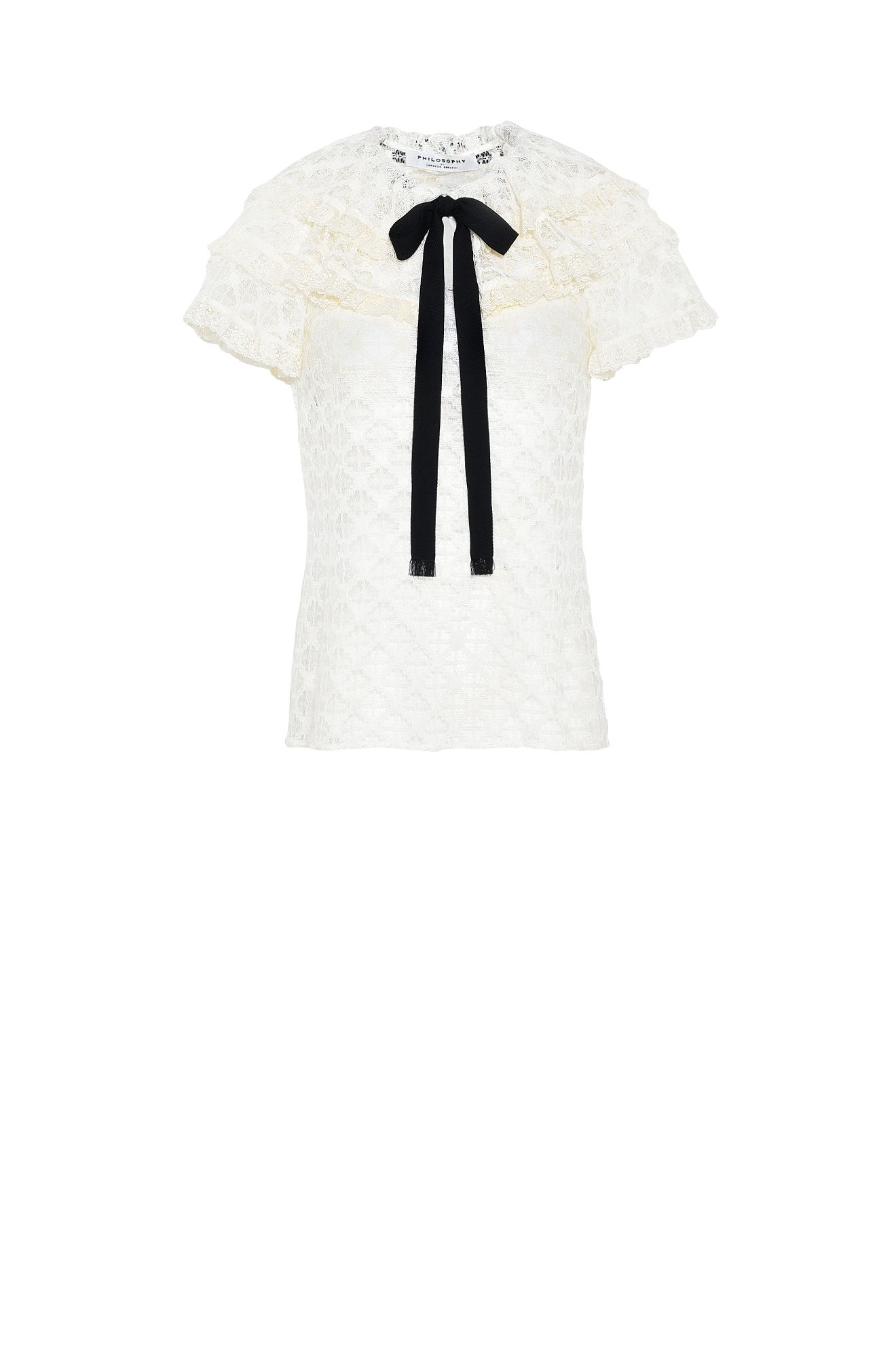 Eccentric short-sleeved shirt with a chic & rock flavour. Large cape collar with ruches and contrasting colour bow, and geometric lace pattern.
Sold Out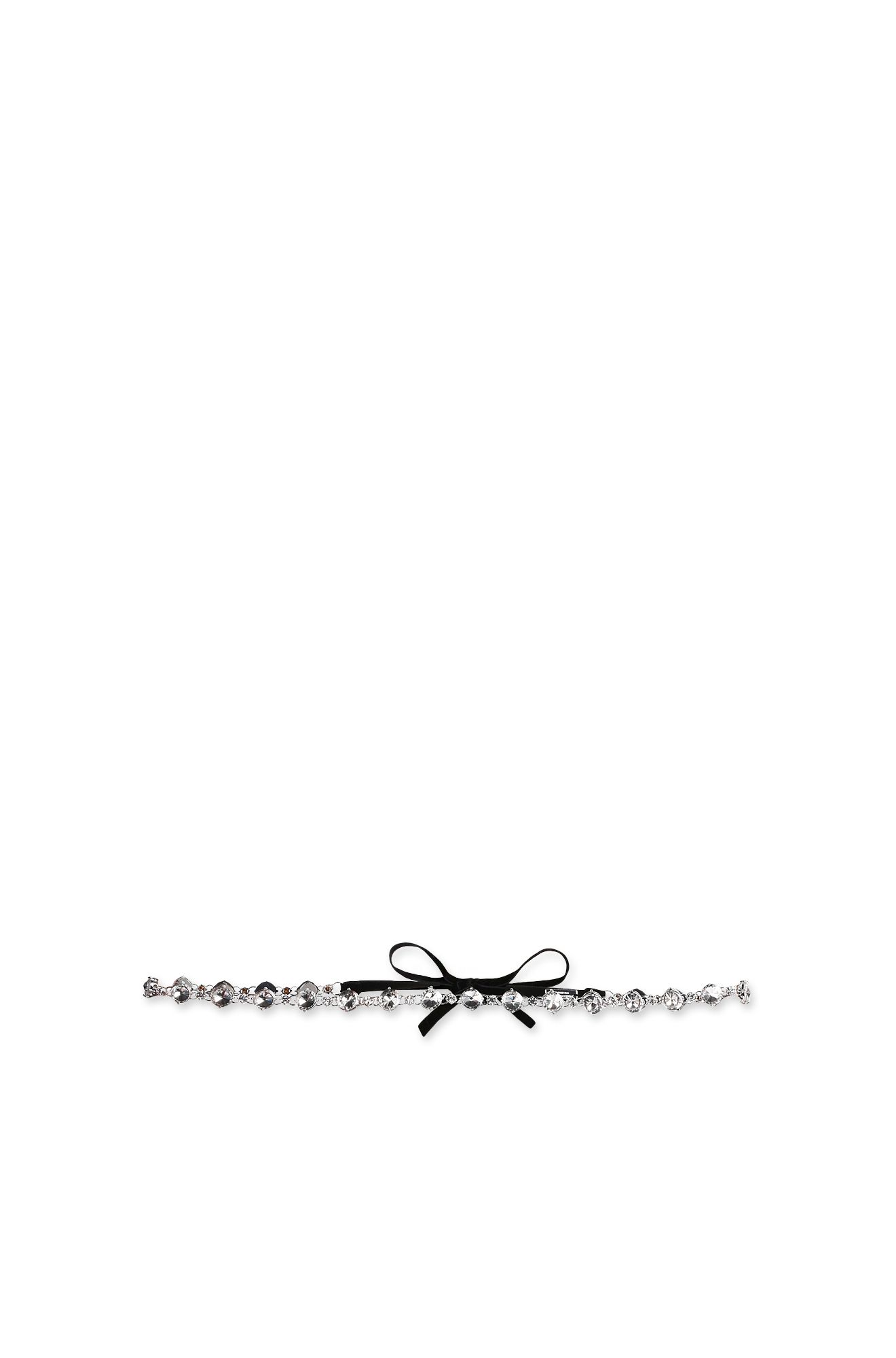 Precious belt with maxi bow to wear with a soft style, like a jewel. The special fastening with black velvet bow adds a softer touch to the overall look for elegant, feminine results.
Sold Out