fall winter '017
starry romance
The magic and delicacy of starry print evoke the land of fairy tales, where fun rules all.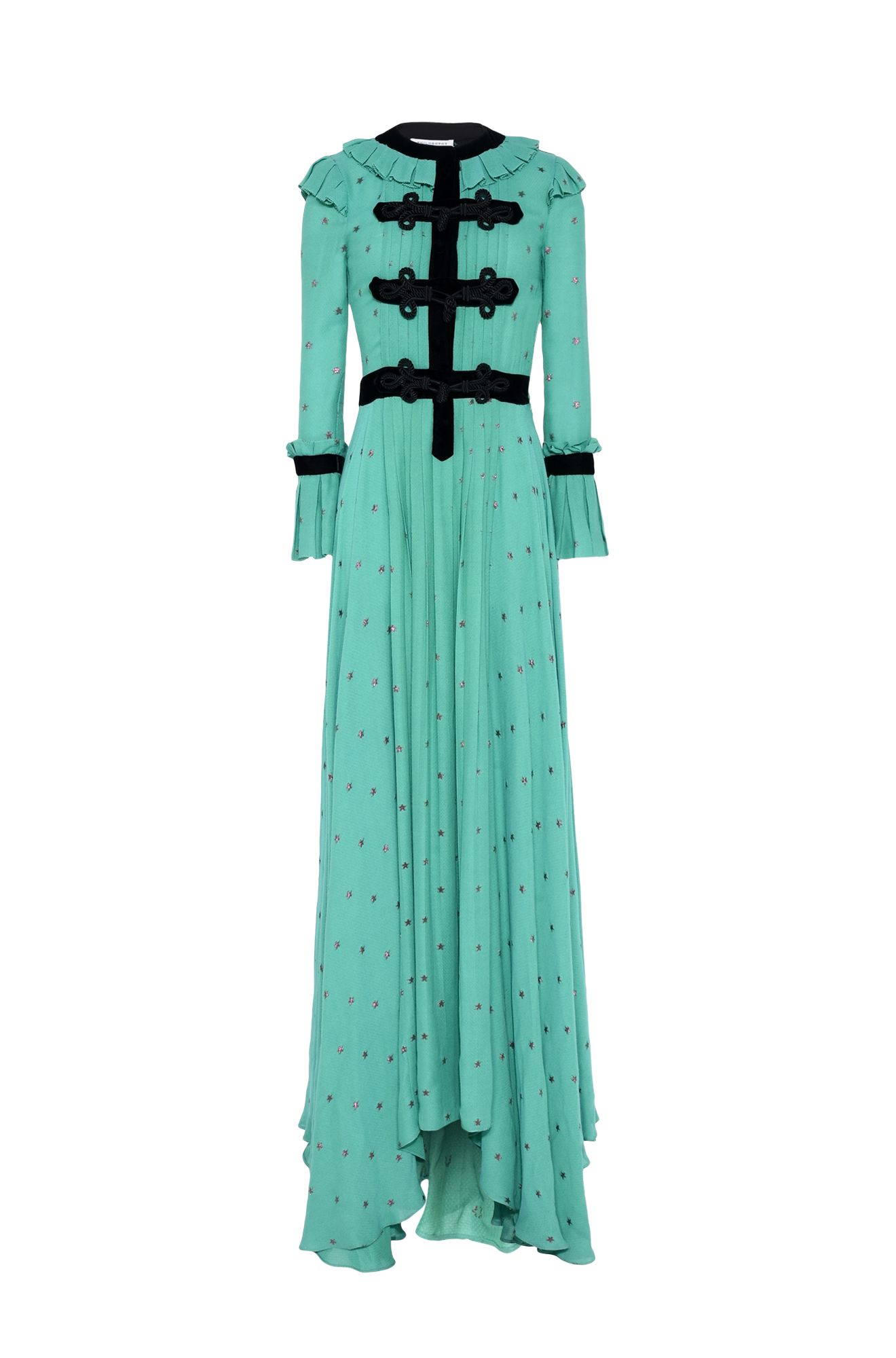 A sophisticated emerald green dress in fil coupé with star design. The train is enhanced by viscose frogging and a martingale in black velvet, like the neckline, cuffs and belt.
Sold Out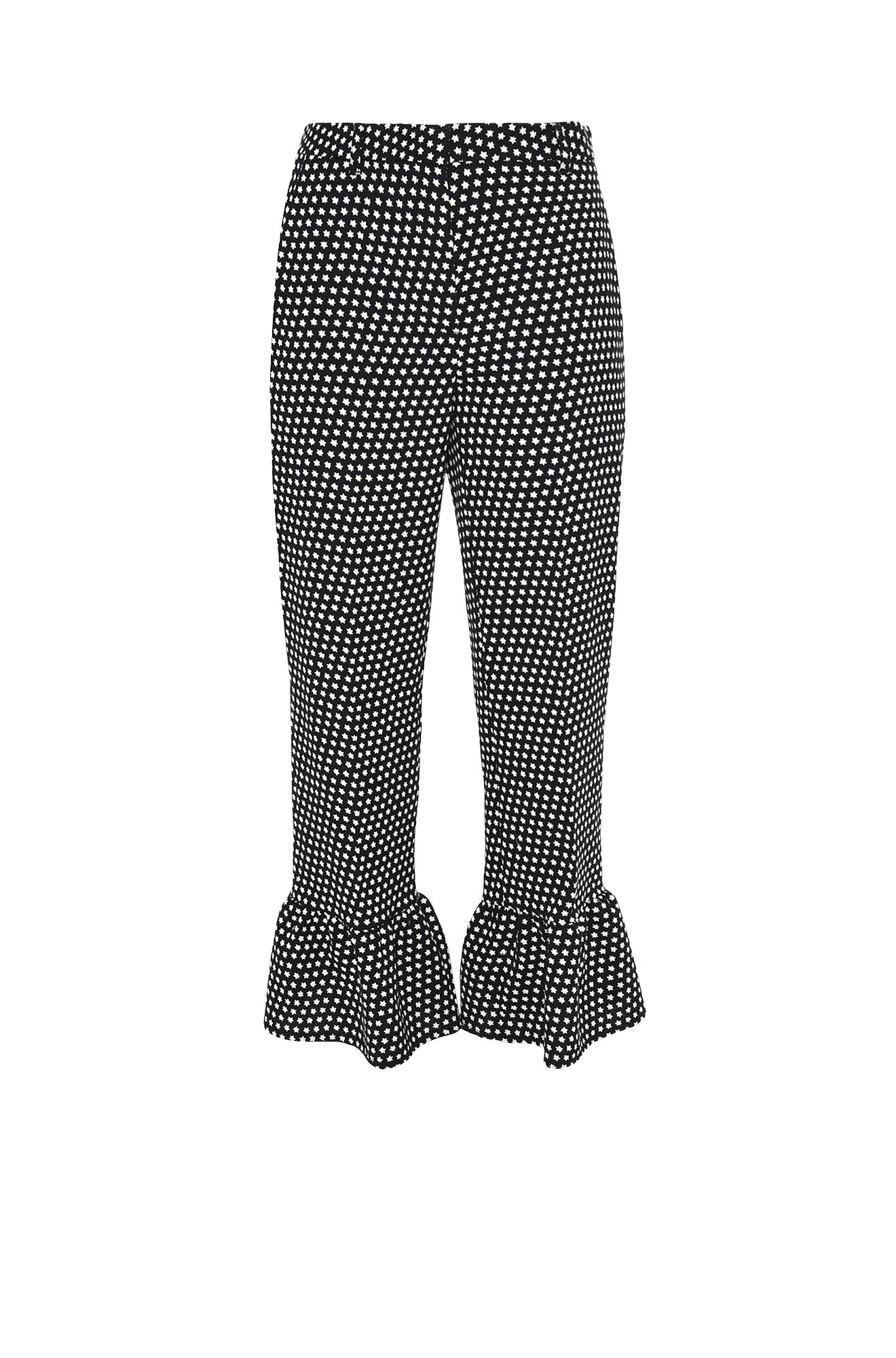 Elegant crêpe wool trousers with star design and an international feel that keeps the waistband just under the navel. The cigarette line is given movement by the flounced hems.
Sold Out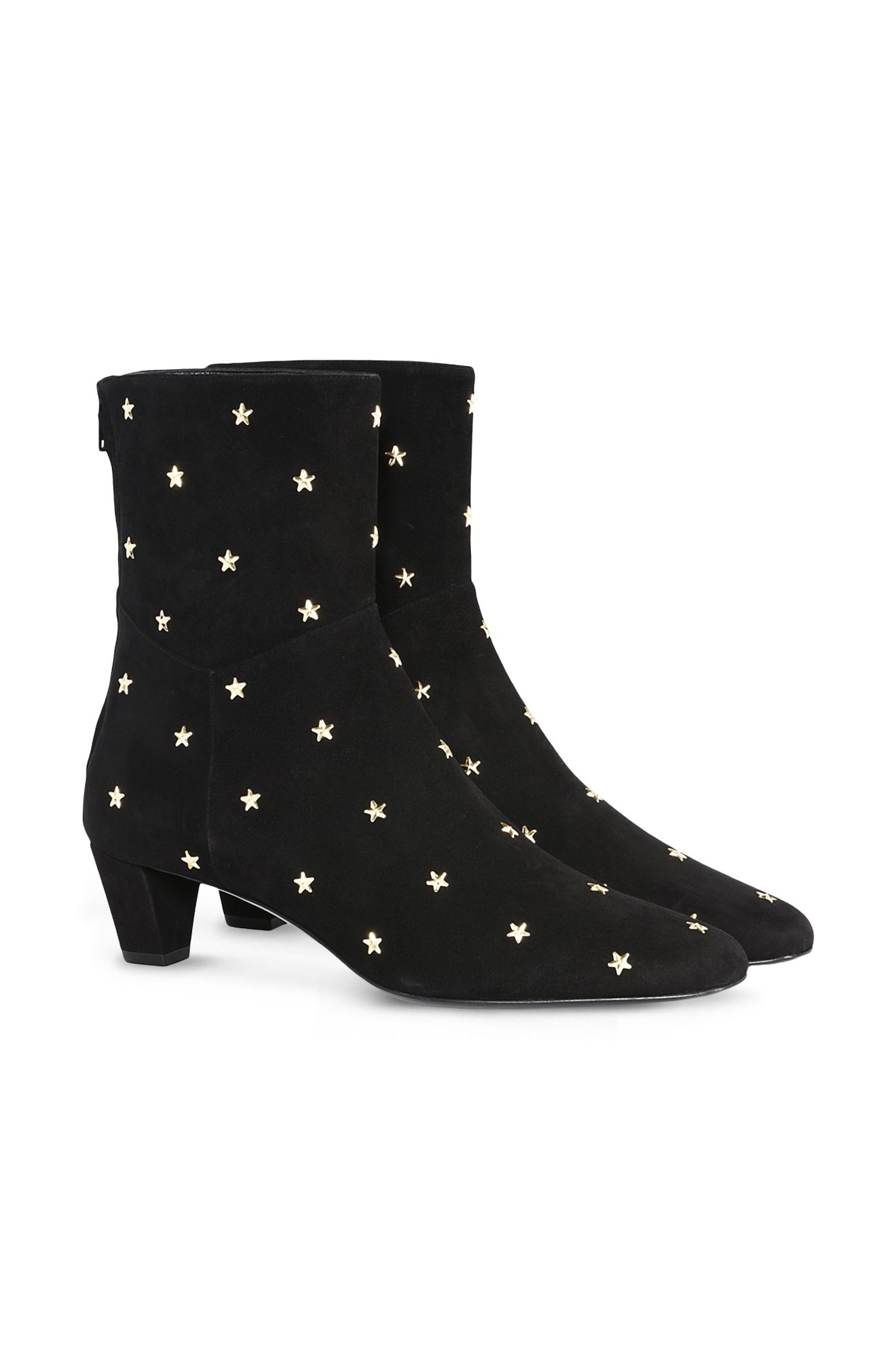 Pair of iconic suede boots with 4.5 cm heel and gold star appliqués. The star theme adds chic and at the same time, playful touches with every step.
Sold Out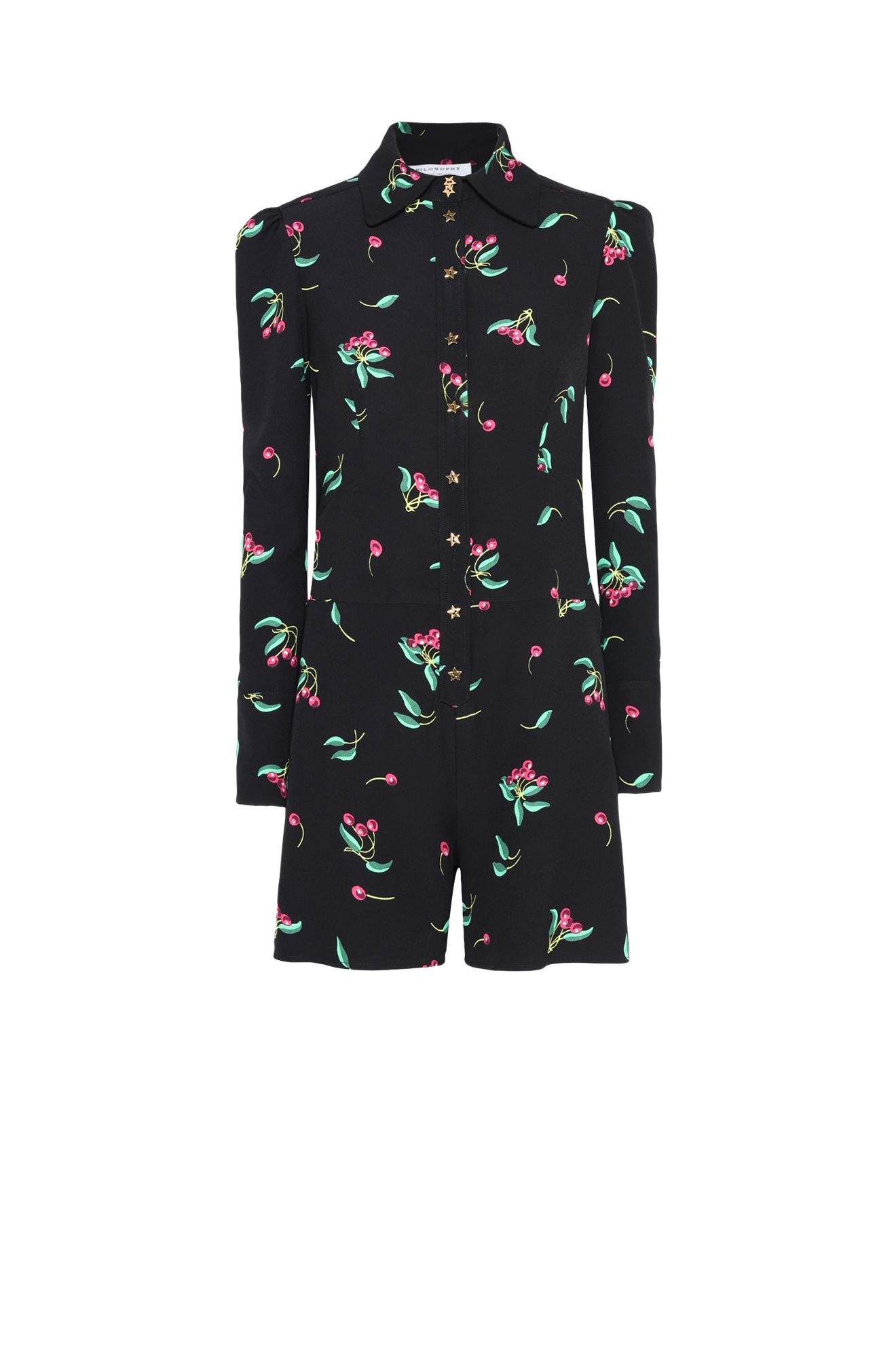 Playsuit with cherry print and iconic velvet neck tie. The button placket is enhanced by gold-coloured star-shaped buttons.
Sold Out