autumn winter '017
lace up
Elegant pastel colors and delicate geometric lace with macramé reveal the romantic spirit of Philosophy di Lorenzo Serafini.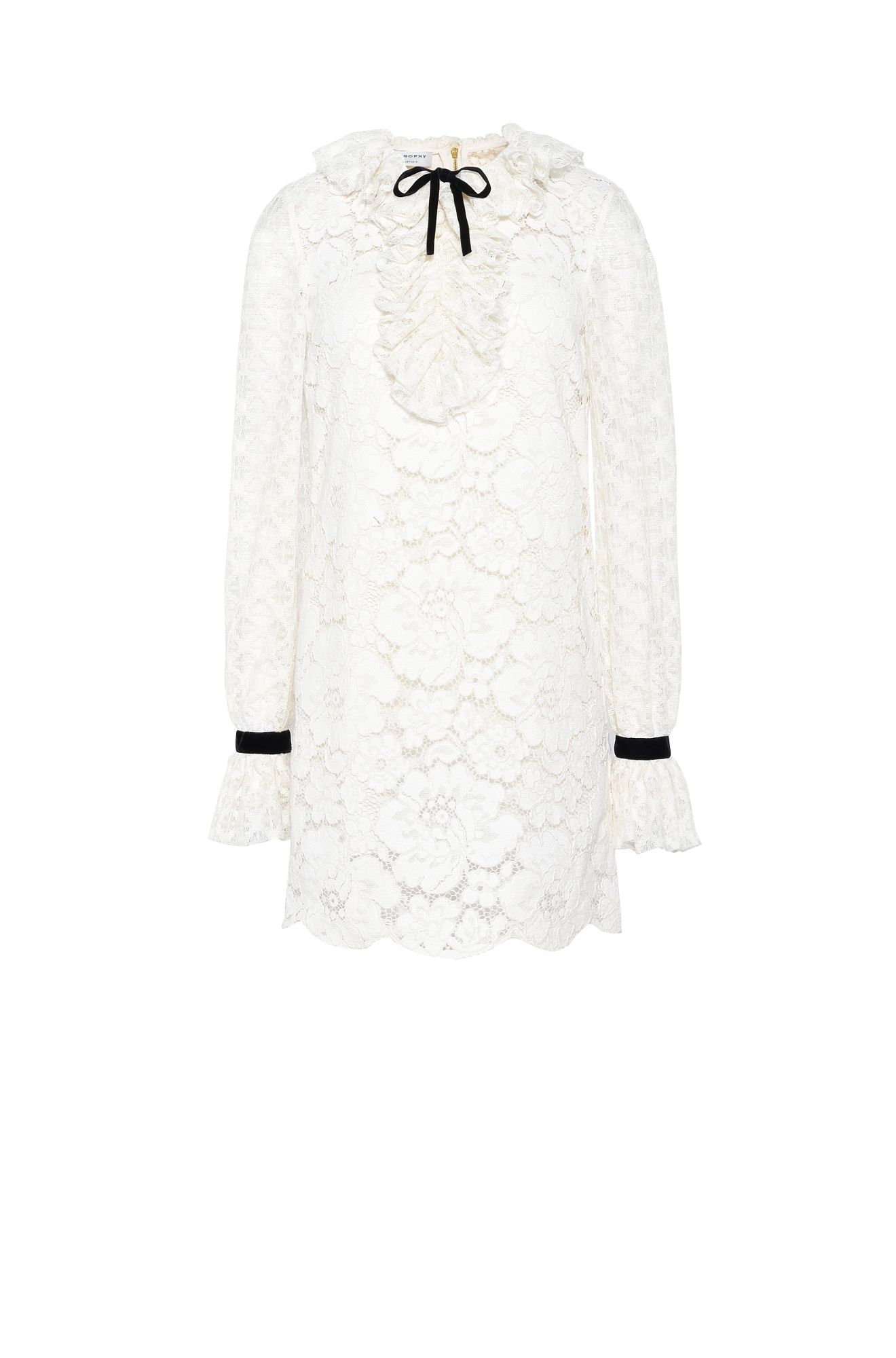 A-line tunic dress in geometric lace, for an innocent look. The sleeves and neck flounces are in a lighter geometric lace to contrast. Velvet ribbons on cuffs and collar to enhance the refined effect.
Sold Out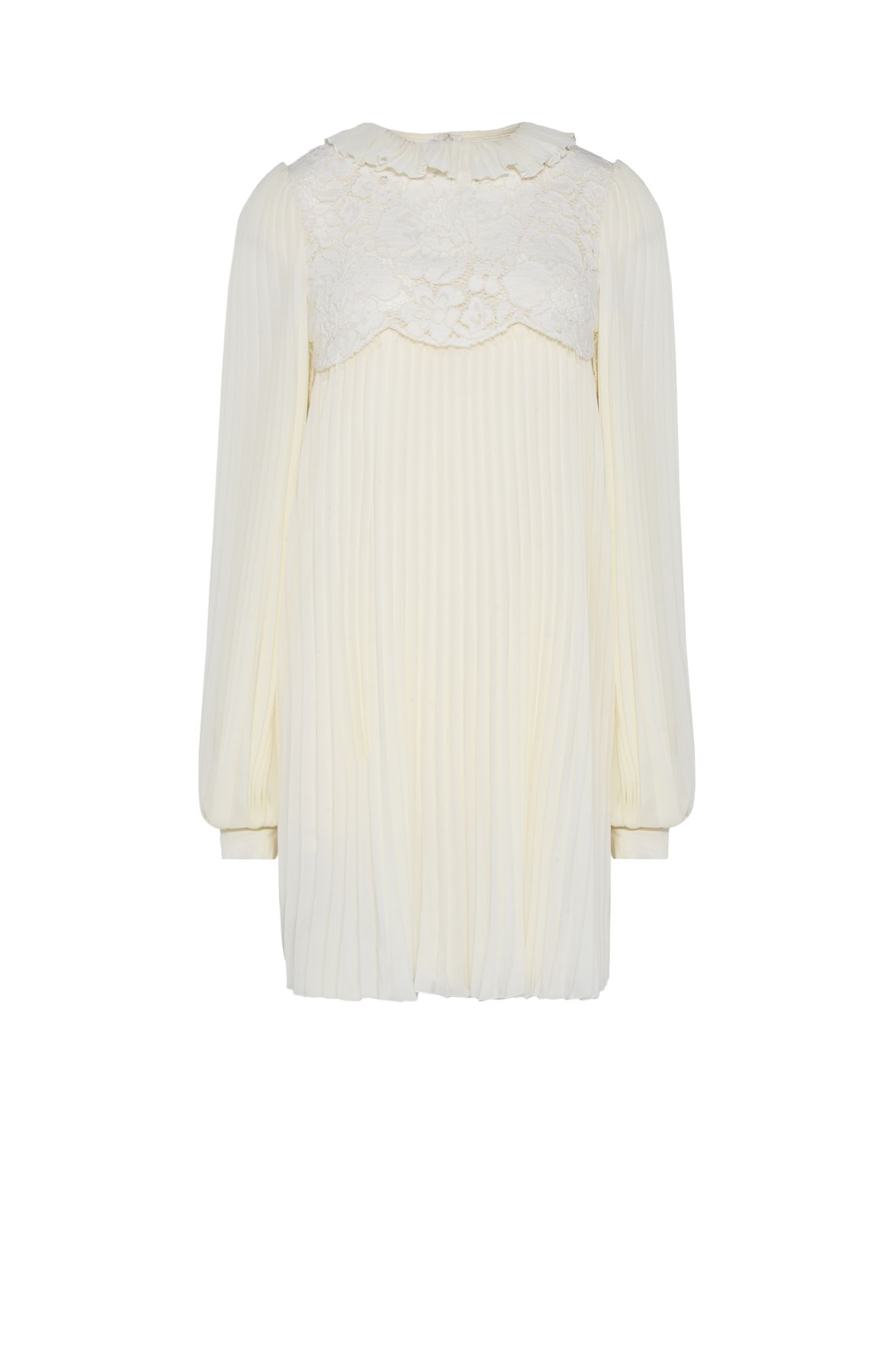 Scalloped macramé lace yoke and butterfly sleeves in pleated chiffon for a light minidress that's all about sophisticated elegance.
Sold Out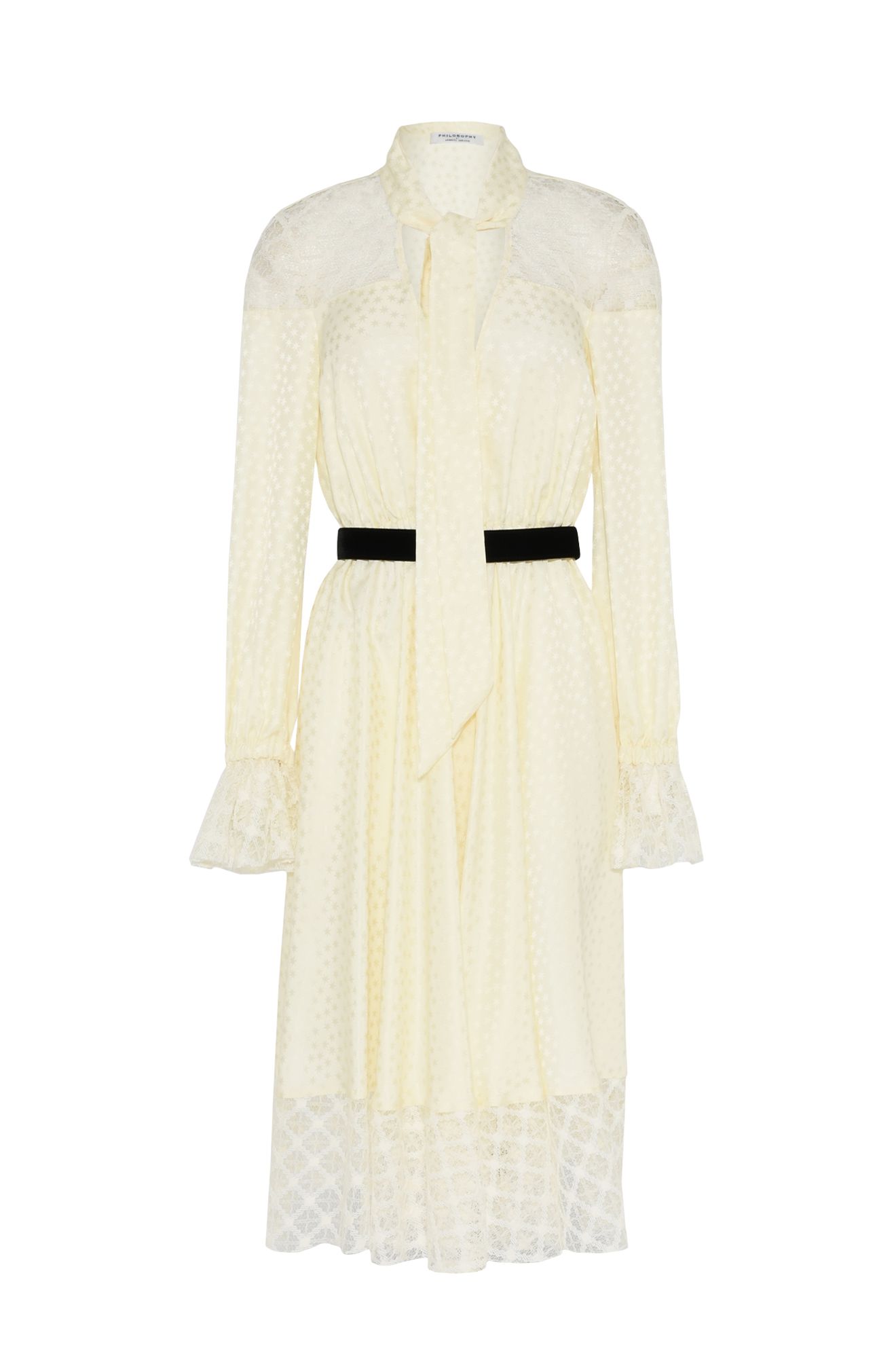 An unexpected city dress in jacquard with star design, long sleeves and V neck. The stretch waist defines the shapes, while the yoke, cuffs an hem, in iconic geometric lace, add a touch of rhythm to the garment.
Sold Out