There are currently no active promotions.
autumn winter '016
Baby Blue
Evocative of new wave romance, shades of baby blue are emphasised by contrasting black. Chantilly lace in shades of blue, enhanced by the juxtaposition of pieces in black leather, velvet details and boots edged with small ruffles, all create a feisty and ultra-feminine look.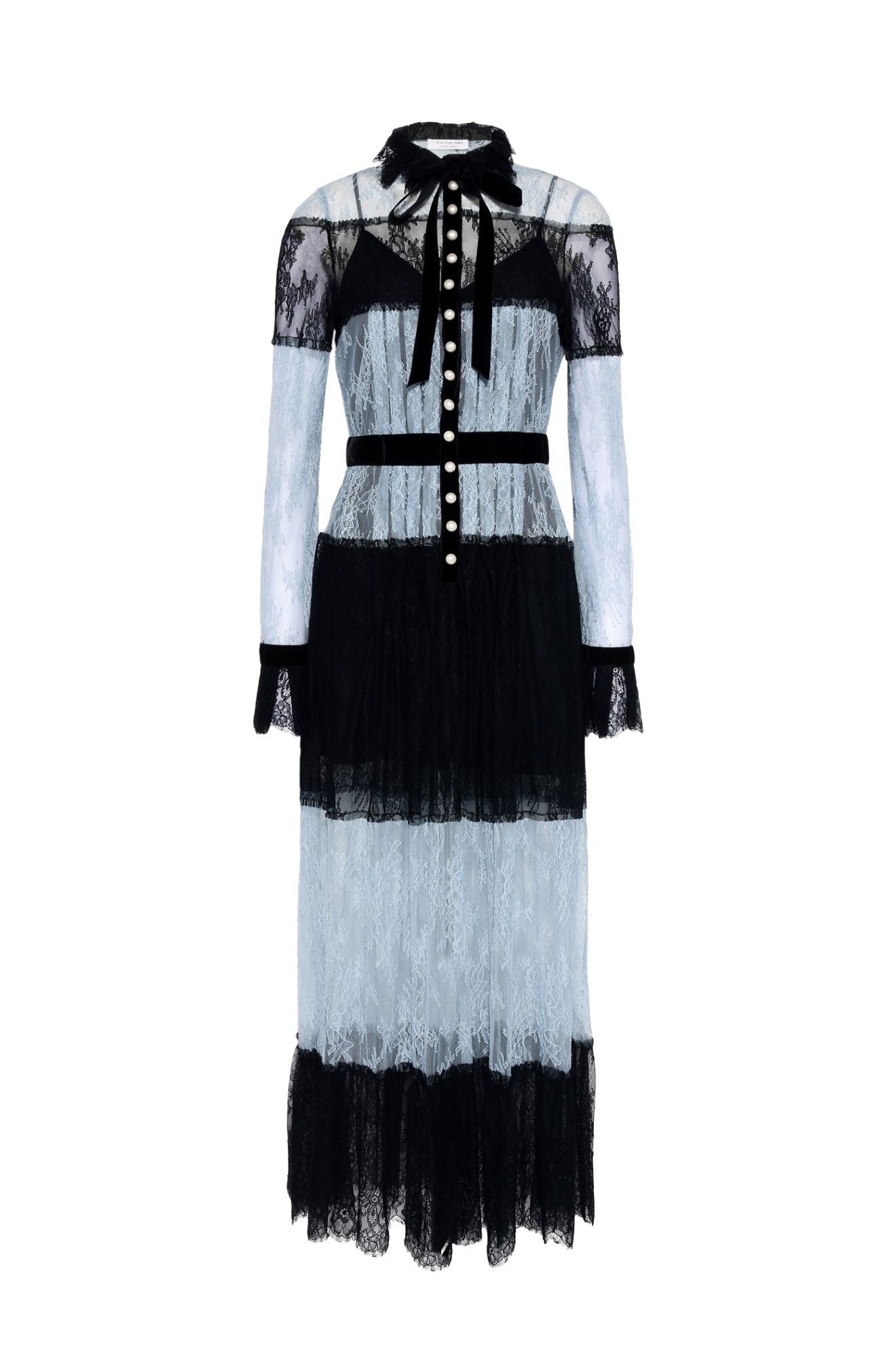 A longuette dress with a bodiless weight, where innocence and rebellion meet in a duel between baby blue chantilly, black lace inlays, contrasting pearls and bows.
Sold Out