autumn winter '016
Soft Ruches
This Autumn Winter season, romantic pieces in feather-light silk chiffon curl in soft, flowing ruffles. Collars, sleeves and dresses are transformed with large ruches, creating voluminous feminine silhouettes with a dreamy, poetic charm.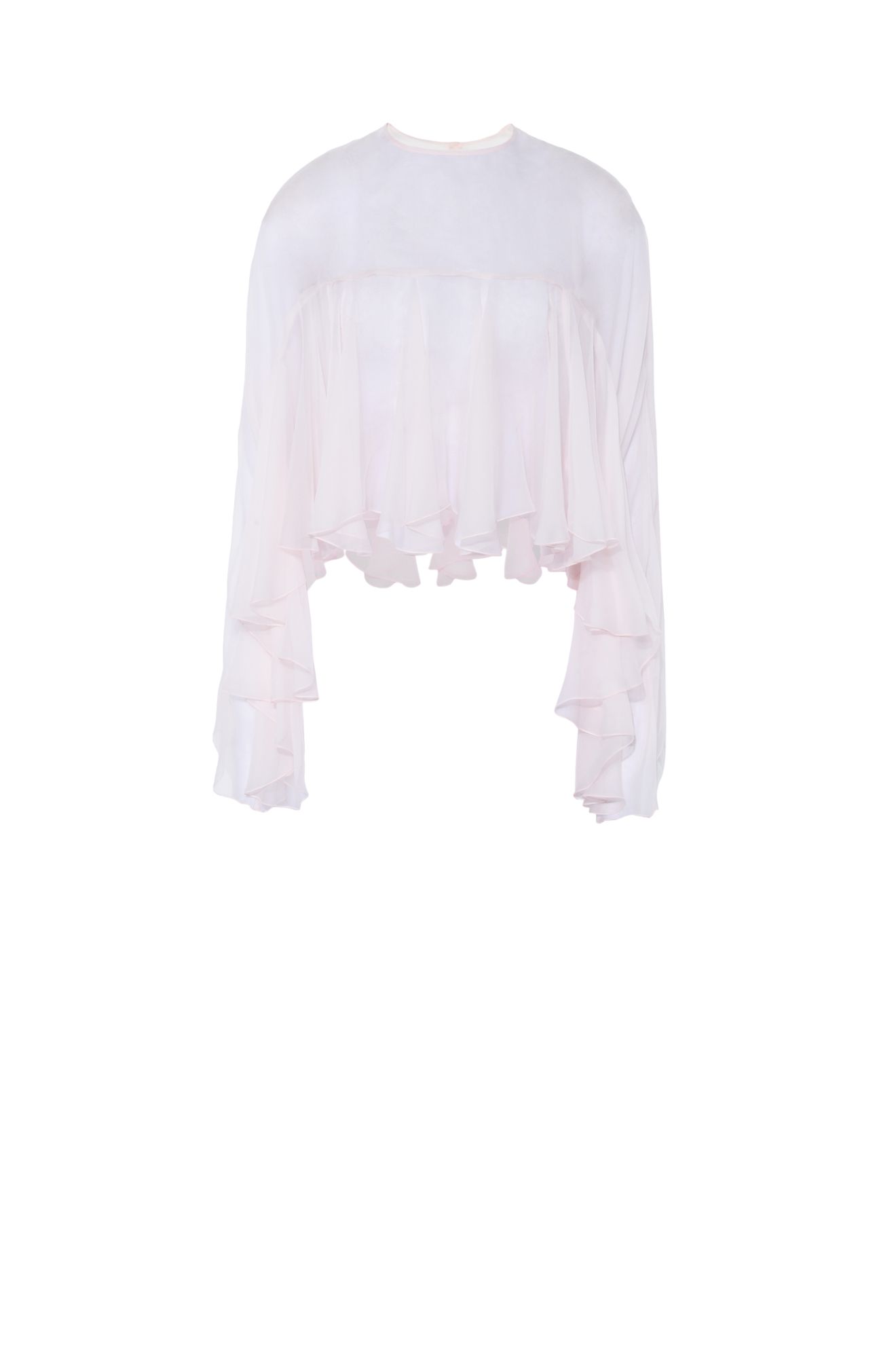 An ethereal, red silk chiffon shirt with layers of ruches around the bust and on the sleeves. The ultra-fine texture of the fabrics contrasts with the centrifugal force of the color.
Sold Out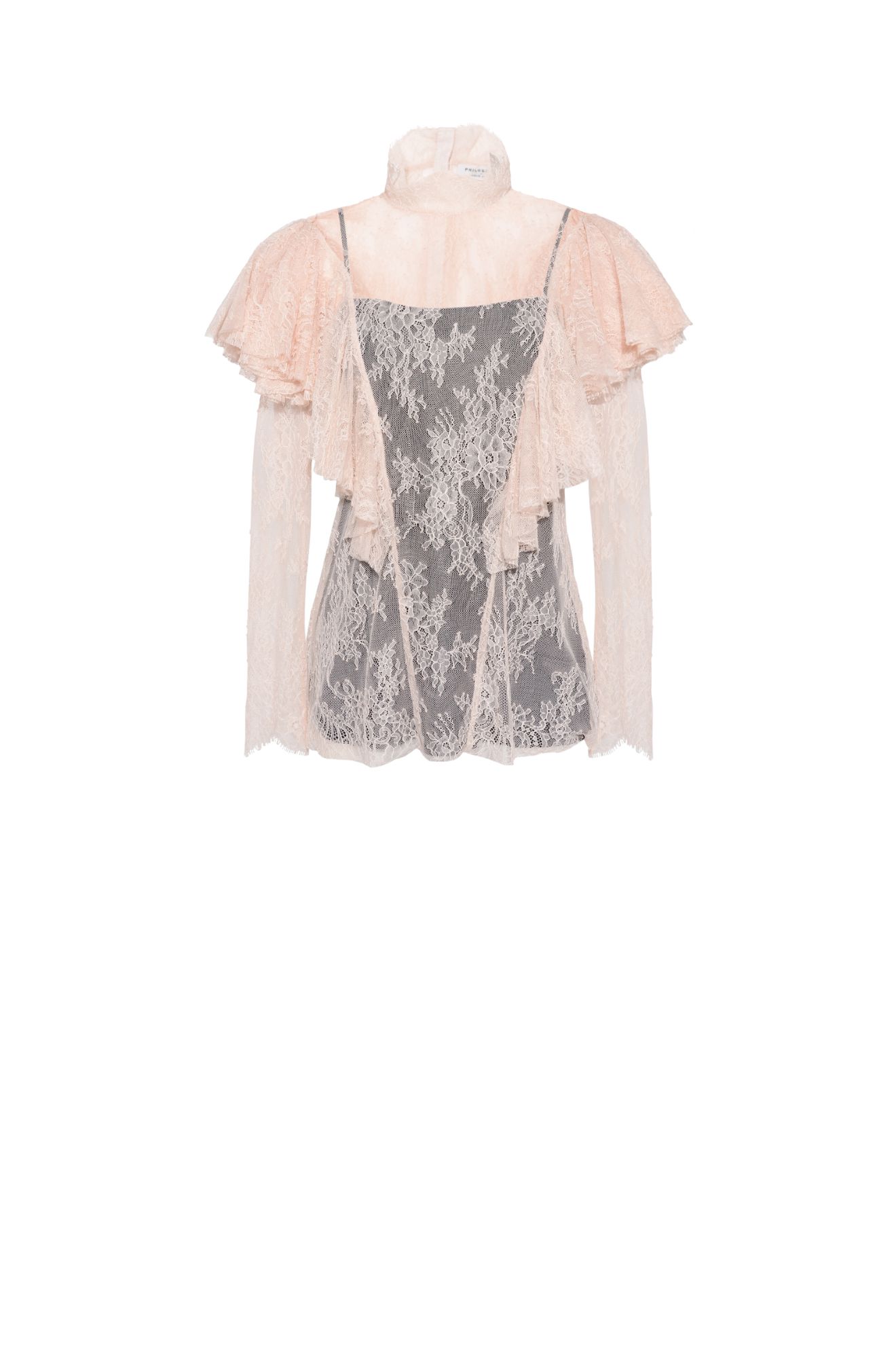 Retro design shirt in powder pink chantilly lace with high scalloped neck and ruches gathered on the shoulders that fade on the front like the notes of a song.
Sold Out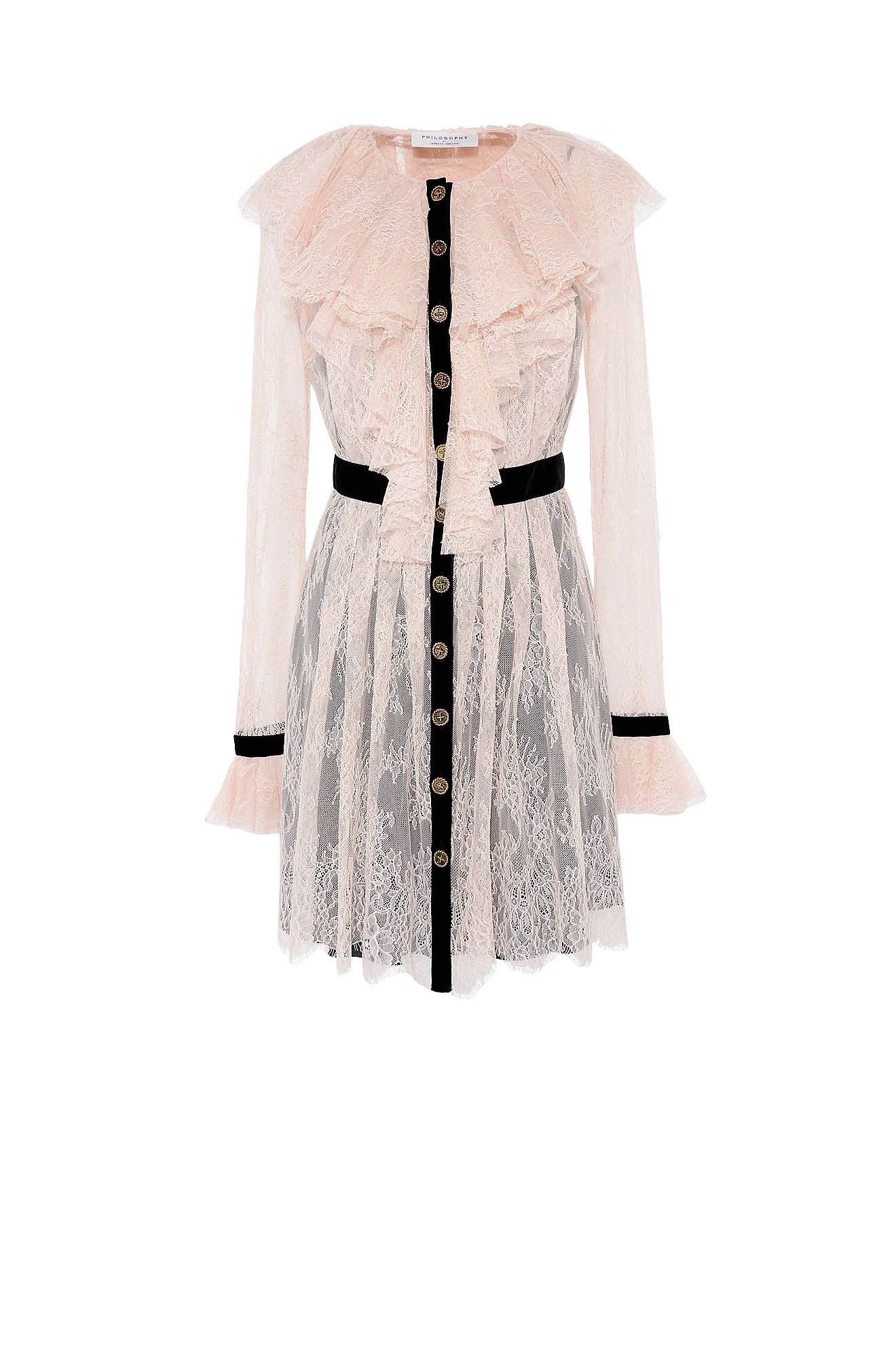 A powder pink mini-dress, in chantilly lace, with a retro feel, velvet details and gold buttons. To emphasize a more confident seductive innocence.
Sold Out