spring summer '018
cherry blossom
Flowy blouses, long romantic dresses adorned with floral prints
and voluminous military-inspired overalls.
Spring is on its way and the cherry trees are starting to bloom,
reminiscent of Japan's stunning sakura.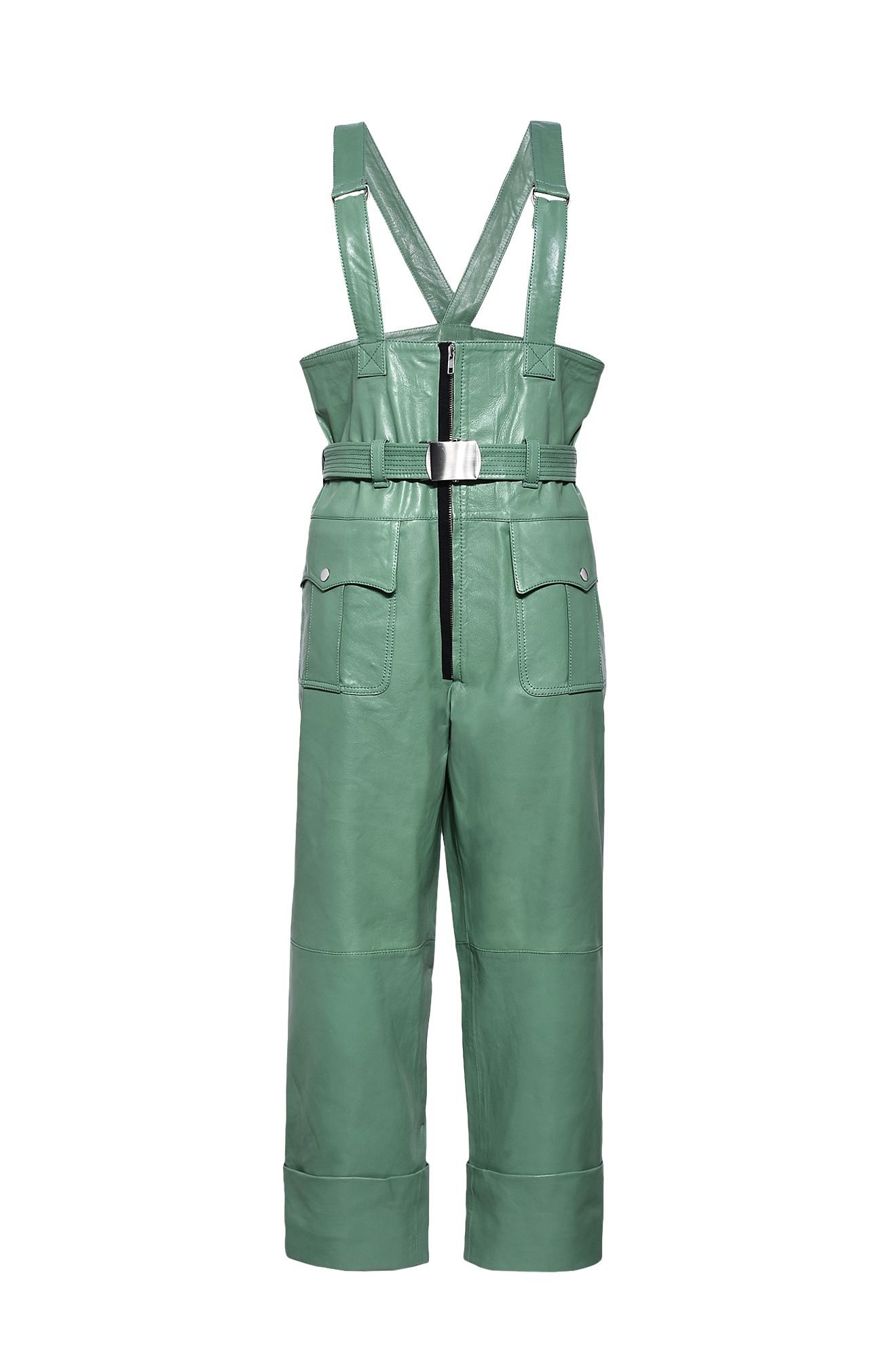 High waist green leather overalls. Wear slightly gathered at the waist, emphasised by a military belt. Featuring an androgynous style and the macro zip detail on the front. The turn-ups at the ankles emphasise the volume of the straight wide leg.
EUR
1.425,00
60% off
EUR
570,00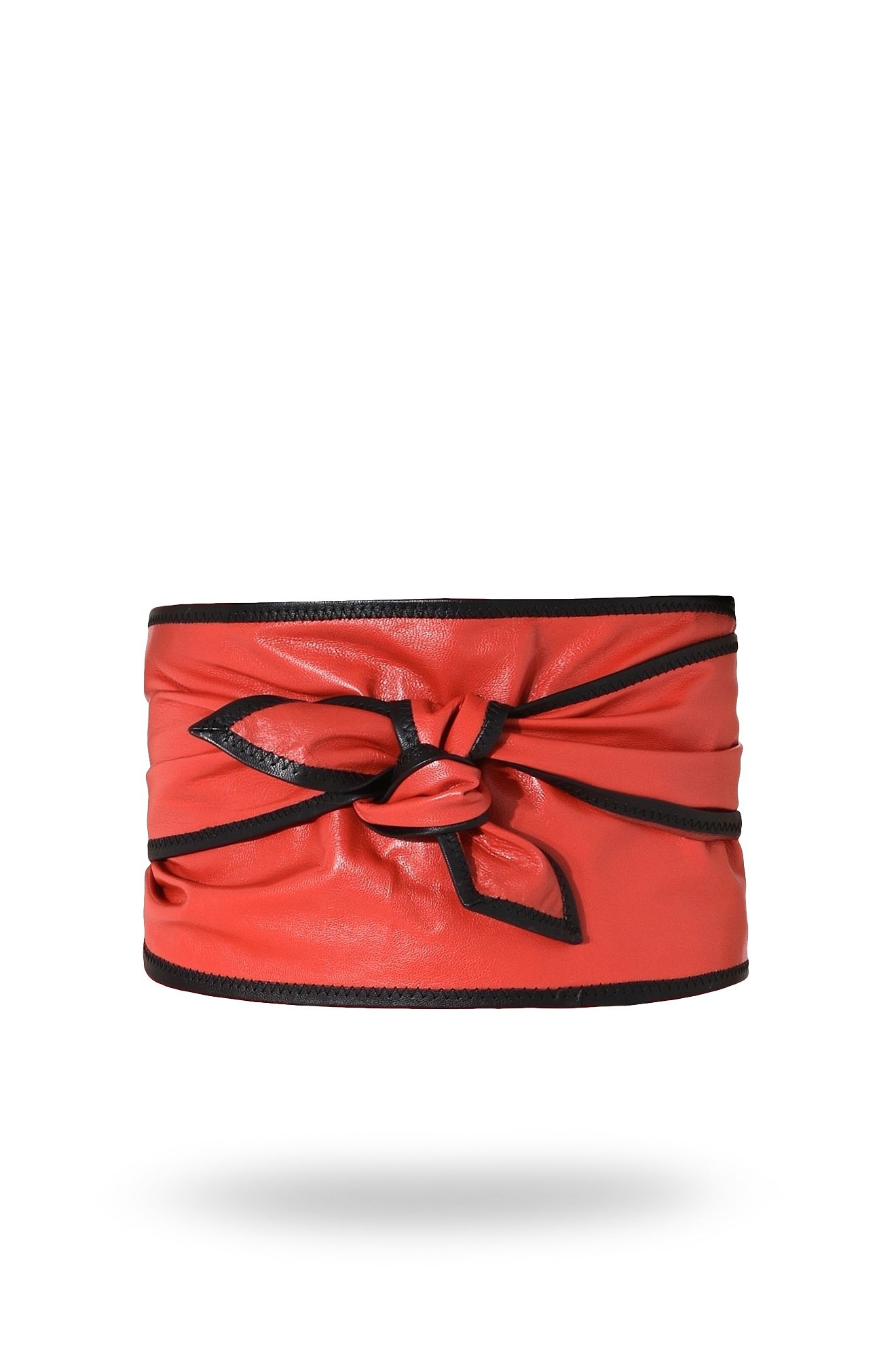 Red leather sash with black trim. Wear over soft dresses to emphasise the waist, with an eye to oriental tradition and the obi belt.
Sold Out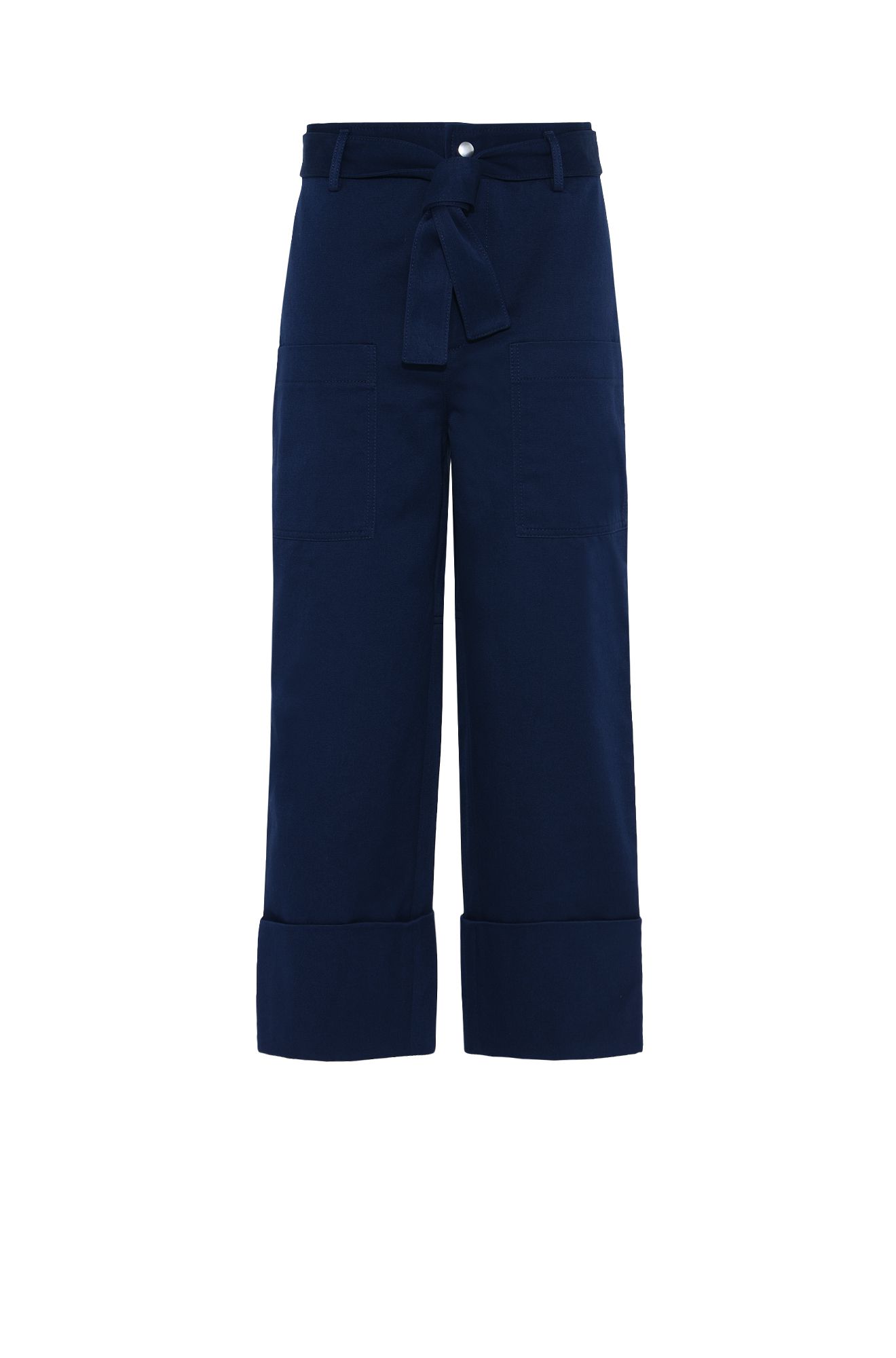 Regular-fit, ankle-length trousers in navy blue cotton drill with large turn-ups. The waist is emphasised by a belt with metal buckle and logo, while the front pockets add a touch of masculine style. Lorenzo Serafini, inspired by the androgynous beauty of Tina Chow has combined feminine pieces with typically masculine elements for the look of this collection.
EUR
595,00
60% off
EUR
238,00