spring summer '017
Enchanted Aura
Like a water nymph, lavished with a delicate bouquet of flowers. Fall in love with the new pieces.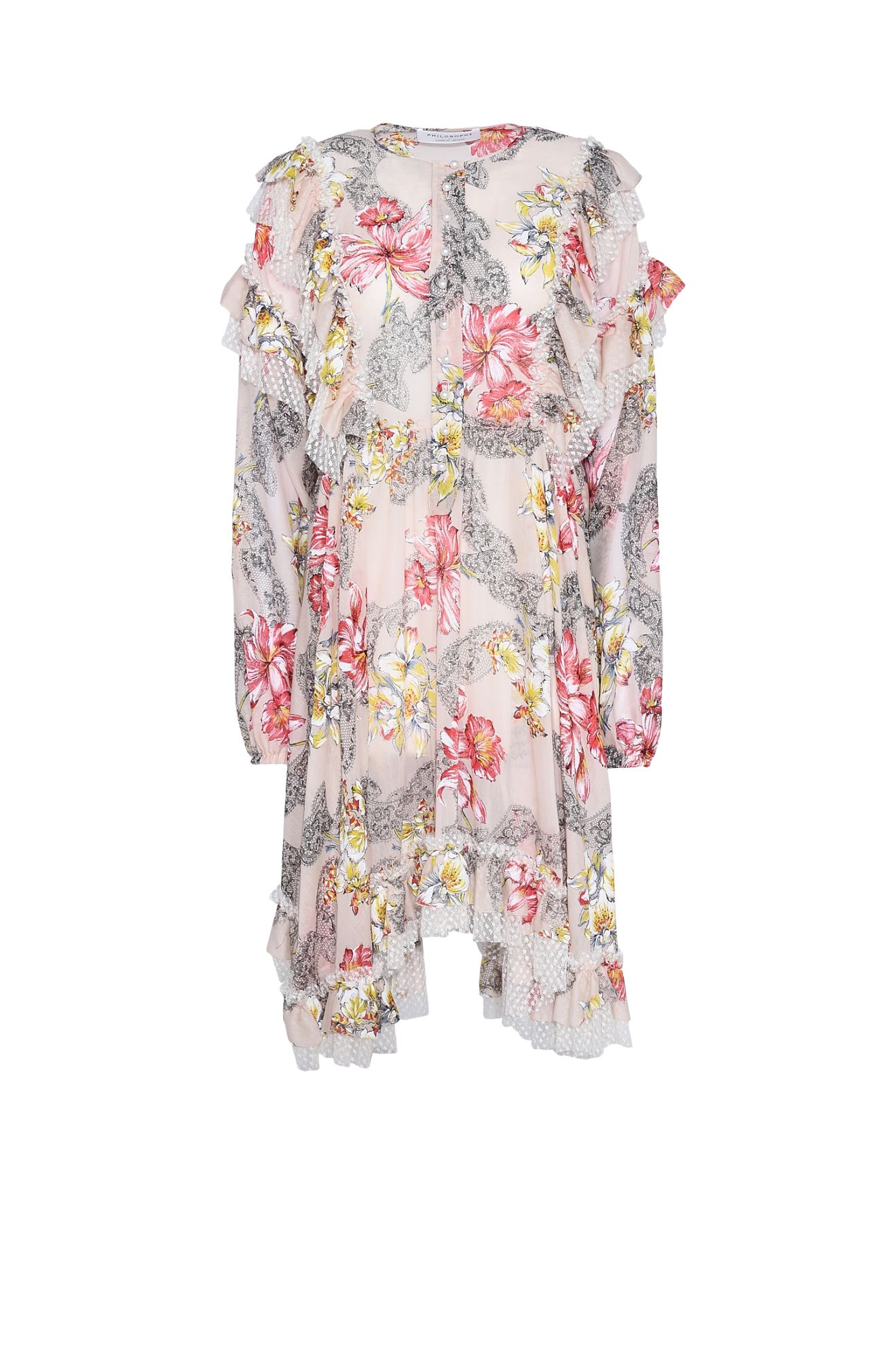 Made in lightweight printed cotton muslin with hibiscus design for a dress with a fun summer feel. The characteristic fringes on the ruches add a vintage style that is characteristic of the "esprit sauvage" of the collection.
Sold Out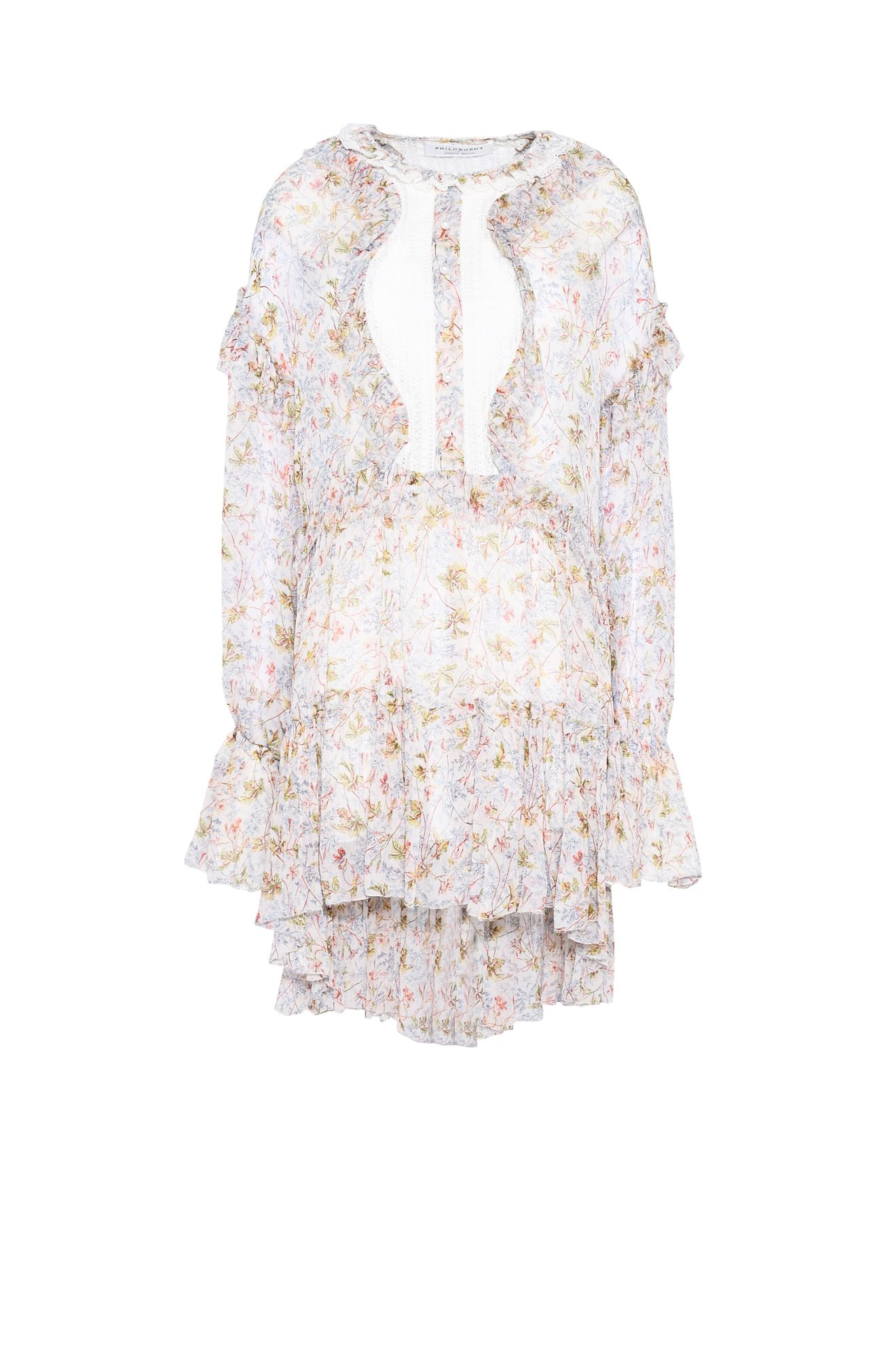 Crêpe minidress with delicate floral microprint and a vintage flavour, enhanced by the handfinished raw edges and the romantic ruches that decorate cuffs, sleeves and hem like jewels.
Sold Out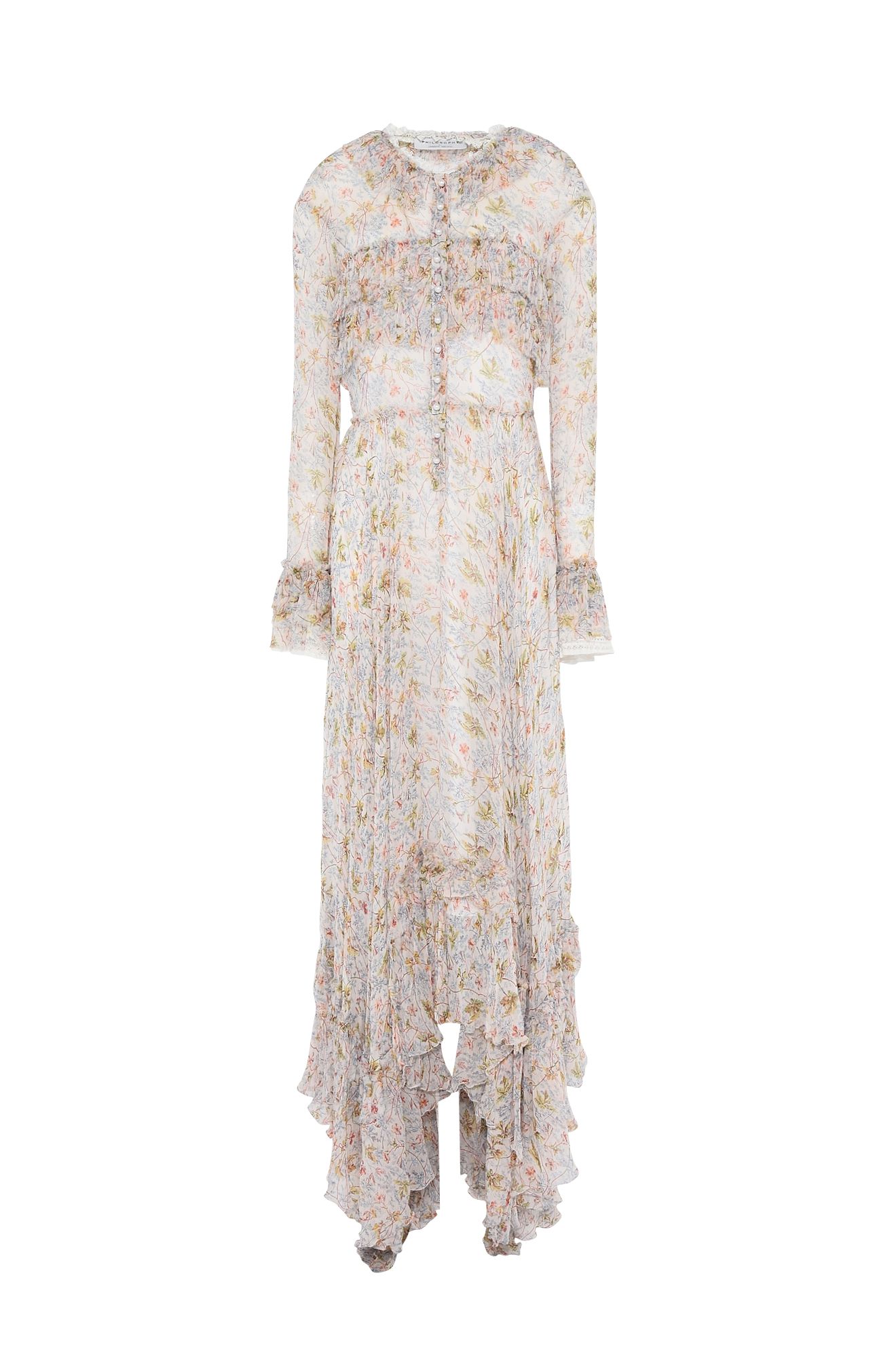 Floaty dress in viscose crêpe with floral microprint and asymmetric design. The intentional lived-in look is enhanced with ruches with raw edges carefully frayed by hand.
Sold Out