spring summer '017
Patchwork patterns
Garments in silk crêpe de chine with a retro striped patchwork print, made for a bohemian woman with an unconventional sense of femininity.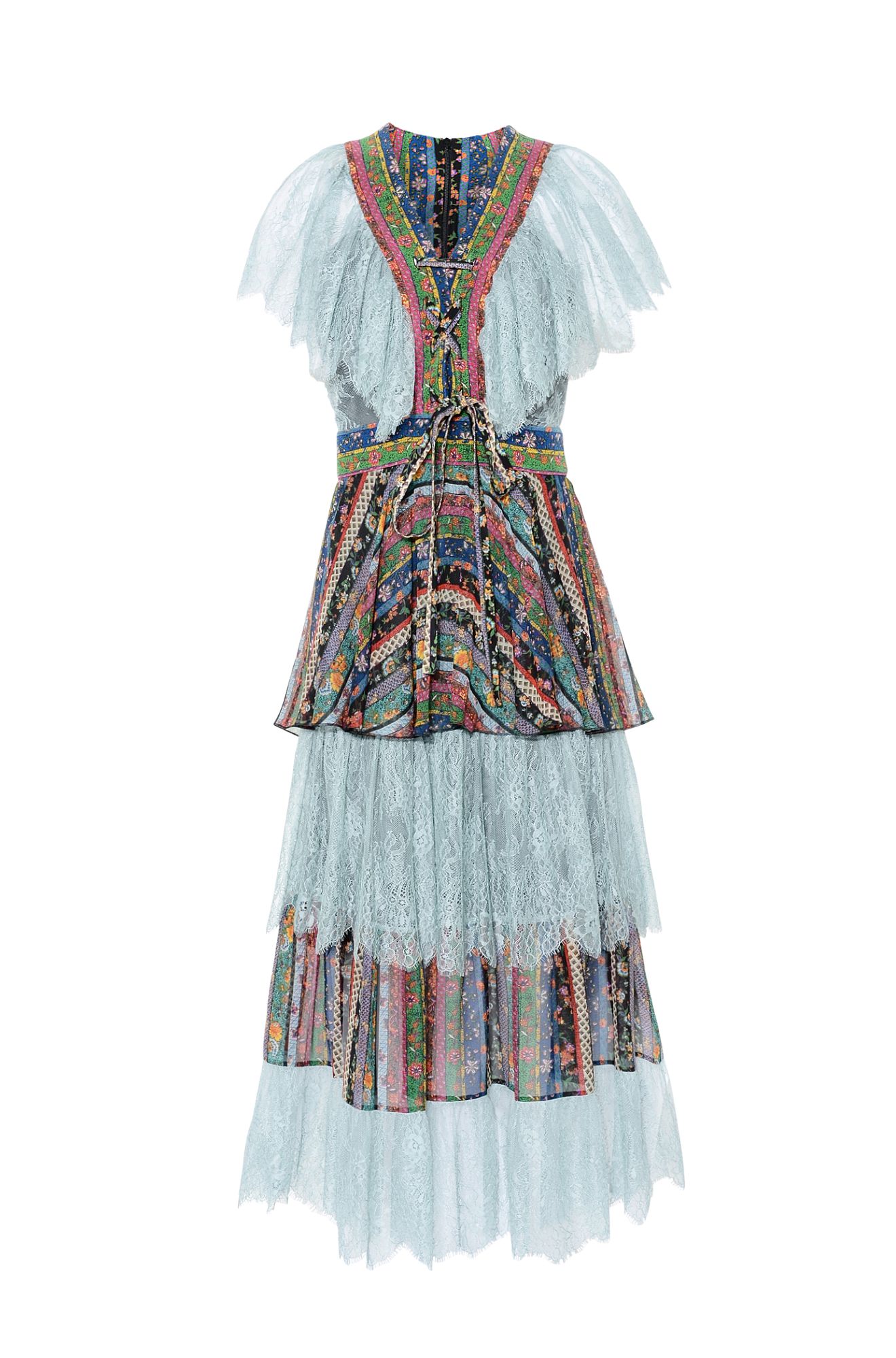 Striped double georgette dress where chantilly lace is elegantly alternated with prints. A crisscross neckline detail enhances the look, adding a Victorian feel.
Sold Out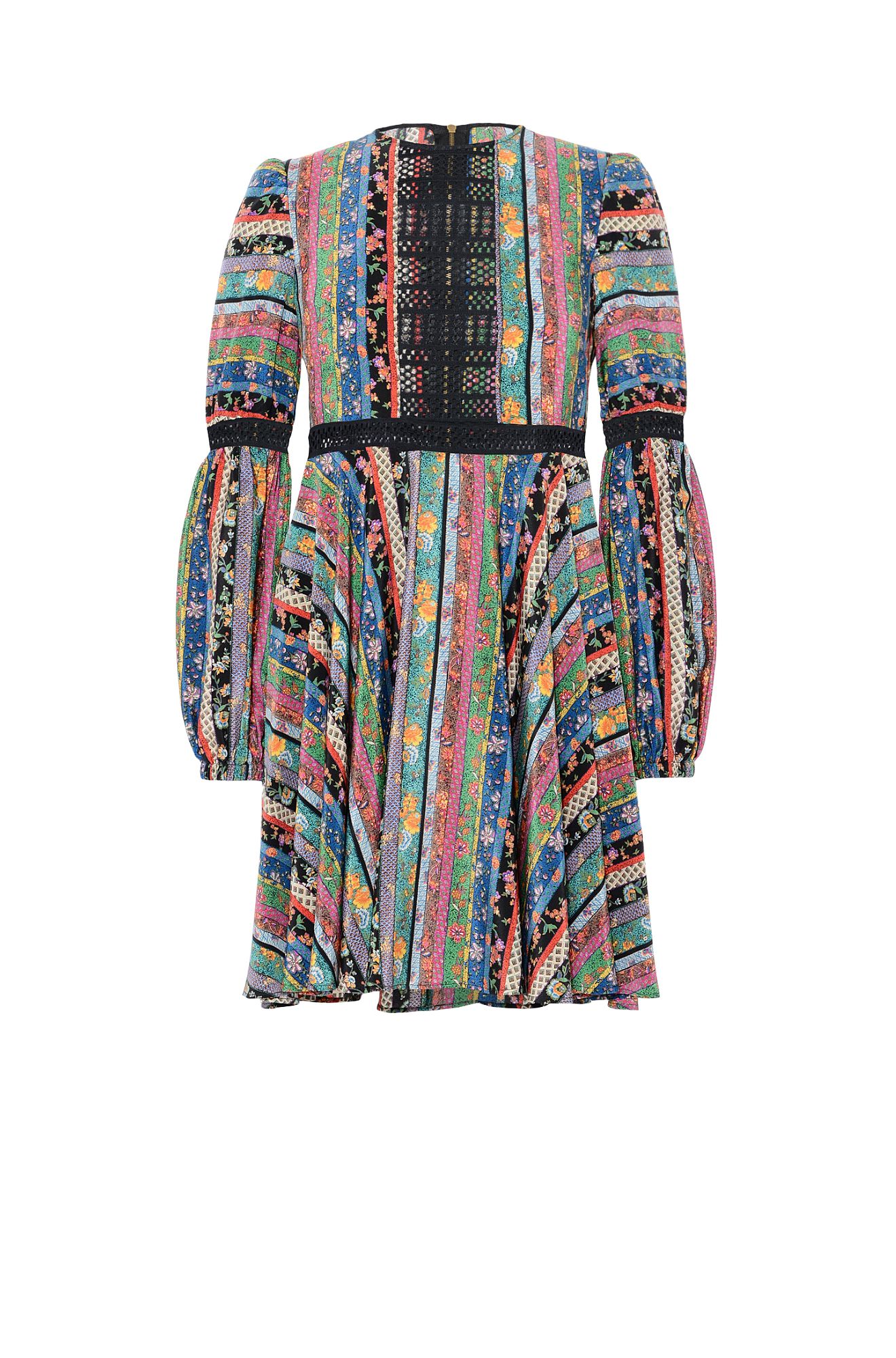 PATCHWORK BABY DOLL DRESS
Silk crêpe de chine and black cotton lace, with patchwork design and stripes for this baby doll dress with puff sleeves and an effect that is demure and bold all at the same time.
Sold Out